Eco Sober House Review – Way to Recovery
Eco Sober Houses are both a safe haven and a rehabilitation house that primarily serve with three core principles: comfort, support, and success. This sober living house gives people the chance to maintain a safe rehab living after choosing the path to sobriety.
What are Eco Sober Houses?
Eco Sober Houses are a halfway house in Boston, MA that offers guidance in a period of healing, innovative programs that maintain your progress, and a safe environment that caters to your unique system of healing and support. Living at Eco Sober Houses' many recovery homes will help you maintain a life of sobriety, as well as help Eco Sober House Boston realize its mission of helping residents achieve life-long recovery.
The path to total sobriety must be a holistic approach to the well-being of the resident, which includes the physical, emotional, and spiritual aspects. Each treatment is personalized to the resident's needs, which guarantees that you or your loved one is in safe hands. Eco sober house MA provides support and respect to all residents, and encourages peers to serve as a support system, regardless of each resident's race, gender, sexual identity, religious belief, or heritage. Each sober home under the umbrella of Eco Sober Houses is built not on judgment, but on inclusivity.

Eco Sober Houses Rehabilitation Program and Services
Eco Sober House MA offers a successful 12-Step Program that ushers residents into a life-long recovery. This is a holistic approach that gives equal attention to all factors of rehab living–physical, spiritual, emotional, and mental. Registering for this rehabilitation program entails the following benefits:
Comfort: The resident's comfort is an essential factor in attaining long-term sobriety. The eco sober house in MA offers a safe environment where residents prosper. The living quarters alone are excellent. Accommodation into the eco sober house cost cheaper than many expect, and surely won't break the bank. A resident will enjoy the following arrangements:
a newly renovated building
large double rooms
a community kitchen
comfortable and modern furnishings
a lounge area for all residents
a movie theater and pool table
2 big bathrooms per floor
30 residents maximum
privacy and space
Structure and Support: Sober living can be a tough time for residents, and the journey is far from flawless. This is why the eco sober living house provides structure and support, a community of like-minded peers that you can rely on. The journey to sobriety is clearly tough and an even bigger struggle to do alone, so a peer support is essential in helping you achieve it.
The environment at eco sober living Boston promotes friendship and safety. Interacting with peers would be easy and natural, and moments shared would be prized. Each resident is welcomed into the group to promote a sense of belonging, a form of brotherhood or sisterhood per se.
Transition Made Easy: The transitional phase of living in eco sober houses is divided into two primary matters. Both are interlocked and equally important to help the resident in his or her successful transition into sober living.
Career Guidance & Employment Assistance: Eco Sober House Boston is proud to have a career guidance that takes more than what is necessary to help its residents adjust. This is not any common transitional living place. This particular sober home will take into consideration your passions, aspirations, and talents, as well as a job that helps the resident achieve future growth.
Do the Work that Matters to You: Eco Sober Houses know that a single job may not be the ultimate fulfilling factor in life, which is why it partners with several businesses to help residents find the career path that's suited for them.
No Judgment: Eco Sober Houses welcome all residents from any background, upbringing, and religious beliefs. The primary goal of this halfway house is to encourage and support residents into life-long recovery. In the safe space of this house rehab, you will receive the following positive affirmations:
Support from peers
Welcomes all beliefs
Celebrates uniqueness
Promotes diversity
Genuine care
With that being said, Eco Sober Houses guarantees that you or your loved one is properly taken care of. Each recovery process is personalized to each resident, assuring a holistic treatment. Eco Sober Houses guarantee support from the moment you begin your recovery.
Living at Eco Sober Houses
Each Eco Sober House is a nurturing environment to every person with an aim to achieve a life-long sobriety. Each resident is welcomed with a real sense of community and actionable guidance that will help them get back into society in a matter of time. The program meets each individual's physical and psychological needs to prepare them.
All Eco Sober Houses are built on the core mission of empowering residents so that they thrive as they leave the rehabilitation house after a successful recovery. This all begins with a comfortable living arrangement and a sense of home. The accommodations at Eco Sober Houses are some of the finest of recovery facilities, and they promote peace and comfort in the process. Moreover, residents create life-long connections that they can develop further as they reintegrate into society.
The guidance and help provided by the staff at Eco Sober House Boston go above and beyond to guarantee each resident's success. This overall treatment is composed of a 12-step program, a career counseling with a professional, and guarantee of employment. The journey to sobriety is hard for many people, and so Eco Sober Houses ensure that it uses all its resources to make the journey easier for each one.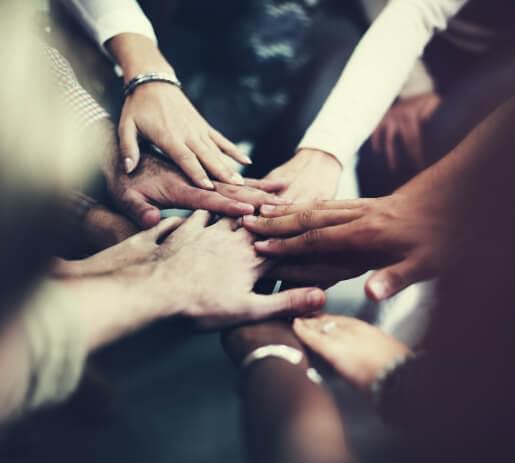 The Benefits of Sober Living in Eco Sober House Boston
The Eco Sober House in Massachusetts, situated in 74 Capen St., Boston is the newest addition to its many sober living houses. Here, the resident benefits from three main things, which are:
Comfortable Accommodations: The sober home that houses residents on their way to recovery is a newly remodeled building that has double rooms and a modern style. The residents' quarters are made to reflect a calm, positive environment that allows them to bask in relaxation and privacy.
Peer Support & 12-Step Recovery: This Eco Sober Living Home offers a 12-step program and counseling, as well as a peer support system that encourages a healthy and safe environment.
Re-integration: Eco Sober House MA provides professional career guidance to residents who wish to work. Any resident is also given support through a guaranteed placement within the 14-day period after move-in.
Eco Sober Houses: Successful Recoveries
Sobriety is hard, and that is a fact individuals going through recoveries know. Eco Sober Houses have provided successful treatments to many residents that have now rejoined society. This sober home knows the importance of support in maintaining sobriety, especially within peers going through a similar thing. The process is made easier with Eco Sober Houses' inclusive 12-step program, professional counseling, and employment guarantee. With the features of this facility, you are ensured that you or your loved one is properly taken care of. With a little help, you can begin your recovery today.